The Velammal Sports Academy: Empowering the champions of tomorrow
Unveiling the Rich Legacy of Velammal School: A Journey of Significance
The Velammal International School (TVIS) stands as a prestigious educational institution in Tamil Nadu, dedicated to nurturing and unleashing students' potential. Affiliated with the Central Board of Secondary Education (CBSE), TVIS upholds international educational standards while staying true to CBSE guidelines. The school offers comprehensive programs for the National Eligibility Cum Entrance Test (NEET) and Joint Entrance Exam (JEE), boasting a remarkable track record of academic excellence.
Located just 25 kilometres from Chennai, the sprawling 80-acre campus features some of the most advanced facilities. The air-conditioned smart classrooms maintain an impressive teacher-student ratio of 1:10, ensuring a maximum of 25 students per class. Furthermore, the school boasts a well-stocked library, cutting-edge amenities, and a team of experienced educators who foster a positive and supportive learning environment for students.
We are committed to creating a positive and inclusive learning environment at Velammal Sports Academy.
To empower students with a holistic education that blends academic excellence and high-quality sports training. Our vision is to cultivate well-educated, skilled, and accomplished individuals who will leave a lasting, positive imprint on society.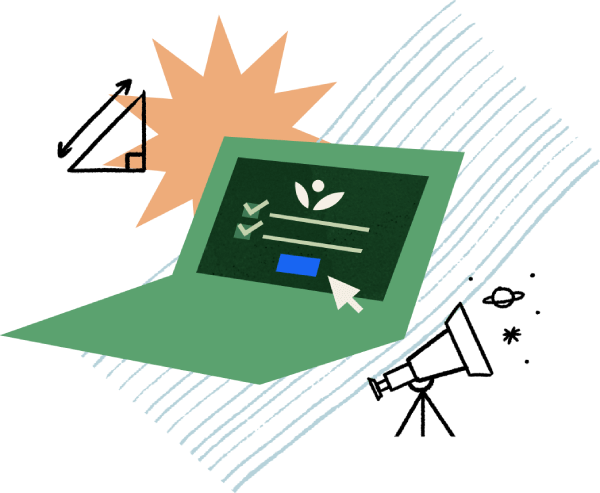 Our mission revolves around establishing a world-class sports academy within our esteemed institution, emphasising the great  importance of educating our students. Through the highest standards of academic excellence and sports training, we aim to empower our students to shine brightly in both their scholastic and athletic endeavours.
Academic Excellence
Our rigorous academic programs are designed to foster critical thinking, creativity, and a thirst for knowledge. We empower our students with the skills and knowledge needed to succeed in their academic pursuits.
Experienced Educators and Coaches
Our team of experienced educators and coaches is dedicated to providing personalized attention and guidance to every student. Their expertise ensures that students receive the best possible education and training.
Holistic Development
Velammal Sports Academy is where holistic development is not just a concept but a way of life. We instill values, ethics, and a sense of responsibility in our students, preparing them to become well-rounded individuals who make positive contributions to society.
Success Stories
Over the years, Velammal Sports Academy has witnessed numerous success stories – students who have not only excelled academically but have also made their mark in the world of sports. These success stories are a testament to our commitment to nurturing talent.
Sports Excellence
We recognize the significance of sports in character development. Our students engage in a wide range of sports and receive professional coaching to excel in their chosen fields. We take pride in our track record of producing accomplished athletes.
World-Class Facilities
Our sprawling 80-acre campus provides state-of-the-art facilities for both academics and sports. From well-equipped smart classrooms to top-notch sports infrastructure, we offer an environment that nurtures growth and excellence.
At Velammal Sports Academy, our educational philosophy centers on a progressive outlook, a readiness to embrace novel concepts, a diverse array of subjects, innovative problem-solving, fostering independent thought, and a relentless pursuit of excellence. Crucial to our achievements is the cultivation of a constructive and cooperative rapport between our students and instructors. We actively promote diversity in thought and cultural perspectives, while also endeavouring to infuse a profound sense of social responsibility in our young athletes.
Much like the approach of casting a wide net when fishing in the ocean, the preparation of our students for global challenges necessitates an education and curriculum rooted in a global perspective. Velammal Sports Academy wholeheartedly embraces this international outlook, evident in every facet of our institution. From our modernised facilities and infrastructure to our extensive array of courses, curriculum, and teaching methodologies, we are dedicated to providing a holistic and globally-oriented educational experience.
The highly-qualified team delivers exceptional learning and sportful experience with our students.
Mr. Aditya Elango
Chief Mentor
Badminton Tamil Nadu's former international badminton player, who coached and mentored the current National Champion, Ms. Srinidhi N (2014-2021), has also guided students to secure more than 100 medals in District Competitions over the past 8 years.
Mr. Suresh Sonachalam Chief Mentor
Our luminary, the Founder and Director of the Chennai Tennis Center, is an International Expert and ITF Tutor. He is the sole coach in Tamil Nadu with this honor and one of only six in India to hold the esteemed IT Elite Coach certification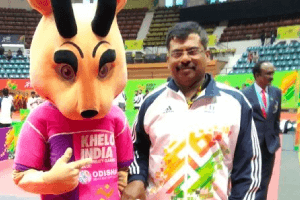 Mr. Christopher Anas
Chief Mentor
Mr. Christopher Anas, the Chief Mentor and Pro Coach in table tennis, is a notable figure who has significantly influenced the sport's growth. His expertise has left a lasting impact, particularly within the Velammal School community, where he has inspired aspiring table tennis enthusiasts to excel.
FC Football Academy
FC Marina Academy, located in Chennai, Tamil Nadu, is rapidly becoming one of India's top football academies. With seven outstanding facilities and six strategic turf partnerships, we've created a thriving community of 1000+ talented players.
Where Excellence Meets Comfort
Velammal Sports Academy is purposefully crafted to offer both comfort and a well-rounded education to today's thriving student community.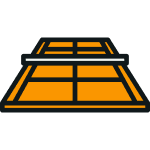 Training for Various Sports
Explore your passion! Velammal Sports Academy offers top-notch training in a variety of sports. From soccer to swimming, we have expert coaches and facilities for every sport imaginable.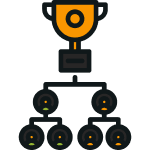 Awards & Recognition
Achievements are celebrated here. From local tournaments to national championships, we recognize and honour our students' accomplishments. Your victories are our pride!
Access to Learning Resources
Learning never stops. Our modern library and online resources provide you with all the tools you need to excel academically while pursuing our students sports dreams.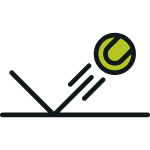 Extra-Curricular Activities
Life is about balance. We would like our students to engage in a variety of fun and enriching activities outside of sports. Whether it's arts, music, or community service, we encourage well-rounded growth.
Student Well-Being
At Velammal Sports Academy, wellbeing of students is our priority. We believe that a healthy body and mind are the foundations of success in sports and life.
Safety First Always
Velammal places a paramount emphasis on nurturing students with unwavering dedication. Safety stands as the foremost priority, recognizing the inestimable value of each and every child.
Discover, Excel, and Triumph: Velammal, Pioneering Educational Innovation!