Elevate Your Game and Your Education Discover The velammal sports academy - Best Badminton Academy in Chennai
Ready to dominate the court? Sign up aThe velammal sports academy, the best badminton academy in Chennai today!
THE VELAMMAL SPORTS ACADEMY
CBSE Education and Elite sports Training - Experience the Best of Both Worlds at The velammal sports academy in Chennai.
The velammal sports academy, the best badminton academy in Chennai was founded with the aim of supporting sports enthusiasts and professional athletes in achieving academic excellence and athletic development. As the only institution in Tamil Nadu that combines education and sports, our academy provides a unique platform for tomorrow's champions to thrive. As a best badminton academy in Chennai we offer a comprehensive sports program centered on badminton, rather than simply integrating it into the curriculum.
Personalized Programs to meet your Sporting Expectations - From Beginner to Professional Level Training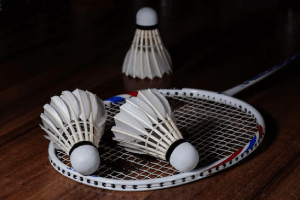 As the best
badminton academy in Chennai
, The velammal sports academy offers customized training programs for aspiring badminton players of all levels, emphasising physical fitness and honing sports skills through our innovative curriculum.
We provide world-class facilities for players to hone their skills, including video analysis tools to track performance, dedicated coaching staff, and six courts with various surfaces. Our Kapil Dev cricket ground, designed to international standards, offers floodlights for night-time training and matches.
The velammal sports academy offers expert coaching led by experienced and certified coaches, providing professional training to help players transform into accomplished foodball players. Our sports courts serve as a platform to hone their skills and prepare them for success, with specialized guidance and training tailored to individual needs.
The velammal sports academy specializes in providing comprehensive training programs to players of all levels, ranging from beginners to advanced athletes. Our experienced coaches provide personalized guidance to enhance your game and help you achieve your goals, whether you want to learn the fundamentals or perfect your techniques.
The velammal sports coaches are highly knowledgeable and enthusiastic, having honed their skills at the highest levels of the sport as both players and instructors. They bring a wealth of knowledge to the court and focus on honing form, technique, and strategy, tailoring a training plan specifically for you to achieve your objectives.
The velammal sports academy offers a squash-focused training program, providing athletes of all ages and skill levels with a high-performance environment that encourages growth and improvement. Our certified coaches bring a wealth of knowledge and experience to each training session, tailoring the program to the unique needs and goals of each player.
Our Educational Infrastructure
At the velammal sports academy offers modern academic facilities that provide students with a comprehensive learning experience, integrating sports and education to create an environment that inspires excellence.
Our Sports Infrastructure
The velammal sports academy boasts international-level sports infrastructure for sports programs, providing students with ample opportunities to develop their sports skills.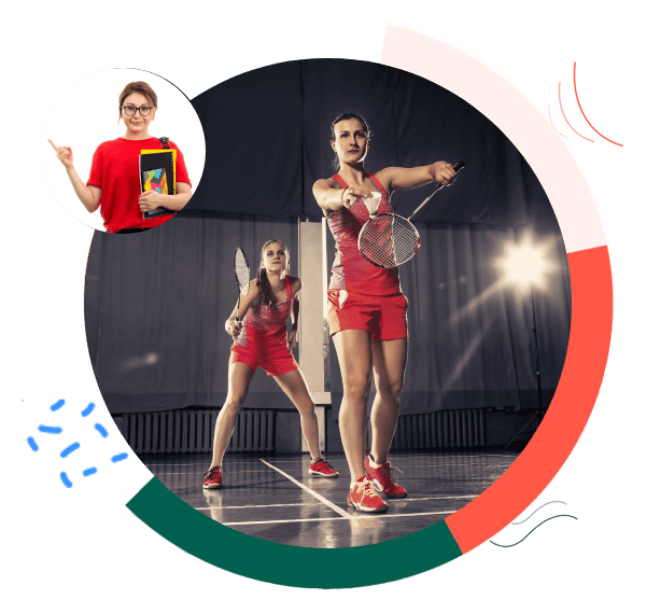 Our 50-acre Residential Campus
The velammal sports academy values student comfort and safety with separate air-conditioned accommodations for boys and girls, equipped with modern amenities, and expertly prepared, nutritious, and hygienic food.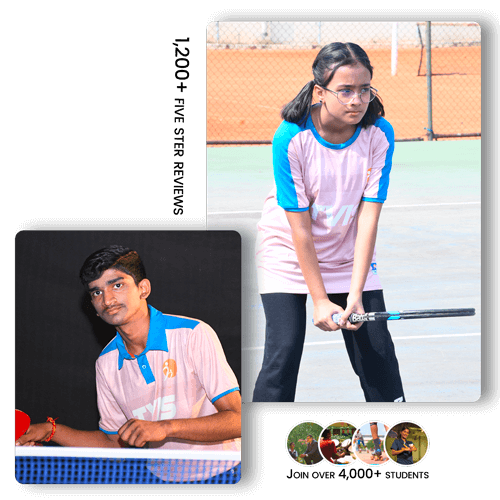 Seperate Hostels for boys & girls
Sports Nutrition Management
Strive towards achieving your athletic goals
Our Impact on Student's Journey
I never thought I could learn so much in such a short amount of time. The school is amazing and the academic teachers and sports coaches are great.
sai logi
The Velammal has a very supportive and friendly environment that makes learning and sporting culture for my child to shine in his academic career.
Dhanya Venugopal
I was a bit apprehensive about enrolling in a school like this, but it has been one of the best decisions I've ever made. I've learned so much and the teachers are great.
Akarsh
This sports cum education school has allowed me to explore my creativity and develop my both academic and sports skills in ways I never thought possible.
Chhaya Chathini
The school encourages my son to be the best he can be. We are confident that he is receiving an excellent education that will prepare him for success in the future.
Mirthula Parthasarathy
Looking for a challenging and rewarding badminton training program? TVSI Sports Academy, the best badminton academy in Chennai has got you covered!
For More Queries, Leave Your Details below. We'II get back to you!