Where Learning Meets Inspiration: Top Schools in Chennai
Your child's bright future starts here. Join the top schools in Chennai for a world-class education.
Velammal TVIS Racquet Sports Academy
Velammal International School: A Premier Destination for Quality Education in Chennai
Velammal International School is one of the top schools in Chennai that strongly believes in the synergy between education and sports. Established with the vision to support young sports enthusiasts and professional athletes in achieving academic excellence and athletic development, Velammal TVIS Racquet Sports Academy offers a unique platform for students to thrive. Unlike other schools, Velammal International School has a comprehensive educational program centered on sports, which is integrated with the curriculum to foster holistic development among its students. Through its innovative approach to education, Velammal International School provides students with a learning experience that inspires excellence and empowers them to succeed in their future endeavors.
Personalized Programs to meet your Sporting Expectations - From Beginner to Professional Level Training
Velammal, the top schools in Chennai has a Highly qualified and experienced faculty members who provide quality education to students. We incorporated a diverse curriculum that includes CBSE and Cambridge International programs. Our State-of-the-art infrastructure and advanced learning resources support academic excellence.
As one of the top schools in Chennai, we offer a diverse range of sports activities, including cricket, football, badminton, tennis, and table tennis. Our certified coaches provide expert coaching to help students develop their sports skills and excel in their chosen sport. We have world-class sports facilities, including sports grounds, indoor sports arenas, and swimming pools, providing students with the perfect platform to hone their skills and achieve their sporting goals. 
Our student-teacher ratio is low, ensuring that each student receives individualized attention and support. Our faculty is highly qualified and dedicated to helping students achieve academic success, providing guidance and mentorship both inside and outside the classroom. At Velammal International School, we believe in empowering students to reach their full potential and become lifelong learners. With our focus on academic excellence and innovative teaching methods, we are proud to be one of the top schools in Chennai.
At Velammal International School, we pride ourselves on being one of the top schools in Chennai, with experienced faculty who use innovative teaching methods to provide an engaging and dynamic learning experience. Our educators are skilled in project-based learning and flipped classrooms, utilizing the latest technology and software tools to enhance classroom instruction and provide personalized learning opportunities for each student.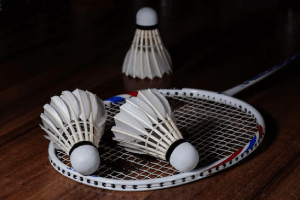 We believe that technology has a vital role to play in modern education, and we use a range of technological tools to support learning at Velammal International School. From interactive whiteboards to online learning platforms, we use technology to enhance engagement and support student learning.
At Velammal International School, we place our students at the center of everything we do. Our student-centered approach means that we prioritize the needs and interests of our students, and we work to create a supportive and inclusive learning environment that encourages exploration, curiosity, and creativity.
Our Educational Infrastructure
Velammal TVIS Racquet Sports Academy has modern academic facilities that provide a comprehensive learning experience, integrating sports and education to create an environment that inspires excellence. Our focus on academic excellence is reflected in our qualified and experienced faculty, who are dedicated to imparting knowledge and encouraging critical thinking among students. 
Our Sports Infrastructure
At Velammal TVIS Racquet Sports Academy, we take pride in our world-class sports infrastructure that offers an unparalleled environment for our students to thrive. Our infrastructure facilities are designed to cater to the needs of athletes of all levels, providing them with the best training experience possible. We are proud to be one of the top schools in Chennai that boasts of video analysis tools that enable our students to track their performance and identify areas of improvement, making us one of the leading institutions that are committed to honing the skills of our students to the highest possible level.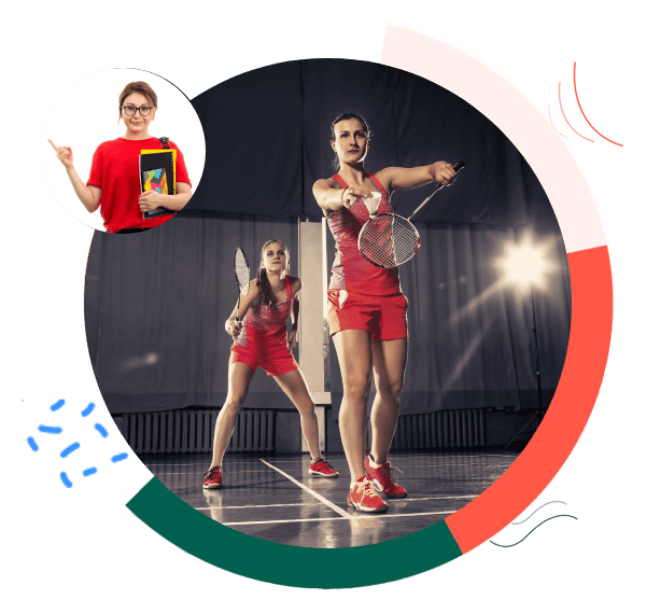 Our 50
-acre
Residential Campus
Velammal TVIS RSA values student comfort and safety with separate air-conditioned accommodations for boys and girls, equipped with modern amenities, and expertly prepared, nutritious, and hygienic food.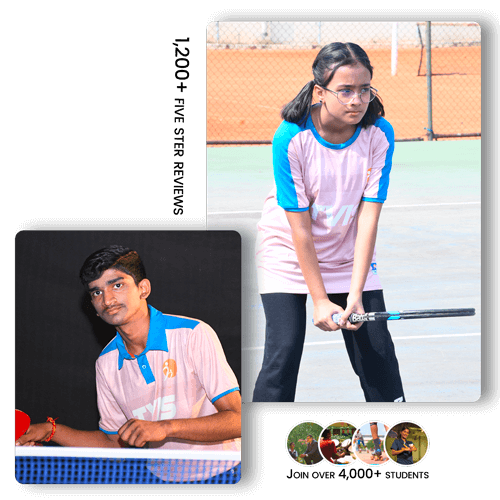 Seperate Hostels to boys & girls
Sports Nutrition Management
Strive towards achieving your athletic goals.
Our Impact on Student's Journey
I never thought I could learn so much in such a short amount of time. The school is amazing and the academic teachers and sports coaches are great.
sai logi
The Velammal has a very supportive and friendly environment that makes learning and sporting culture for my child to shine in his academic career.
Dhanya Venugopal
I was a bit apprehensive about enrolling in a school like this, but it has been one of the best decisions I've ever made. I've learned so much and the teachers are great.
Akarsh
This sports cum education school has allowed me to explore my creativity and develop my both academic and sports skills in ways I never thought possible.
Chhaya Chathini
The school encourages my son to be the best he can be. We are confident that he is receiving an excellent education that will prepare him for success in the future.
Mirthula Parthasarathy
The best education for your child awaits at the top schools in Chennai. Enroll today!
For More Queries, Leave Your Details below We'II get back to you!